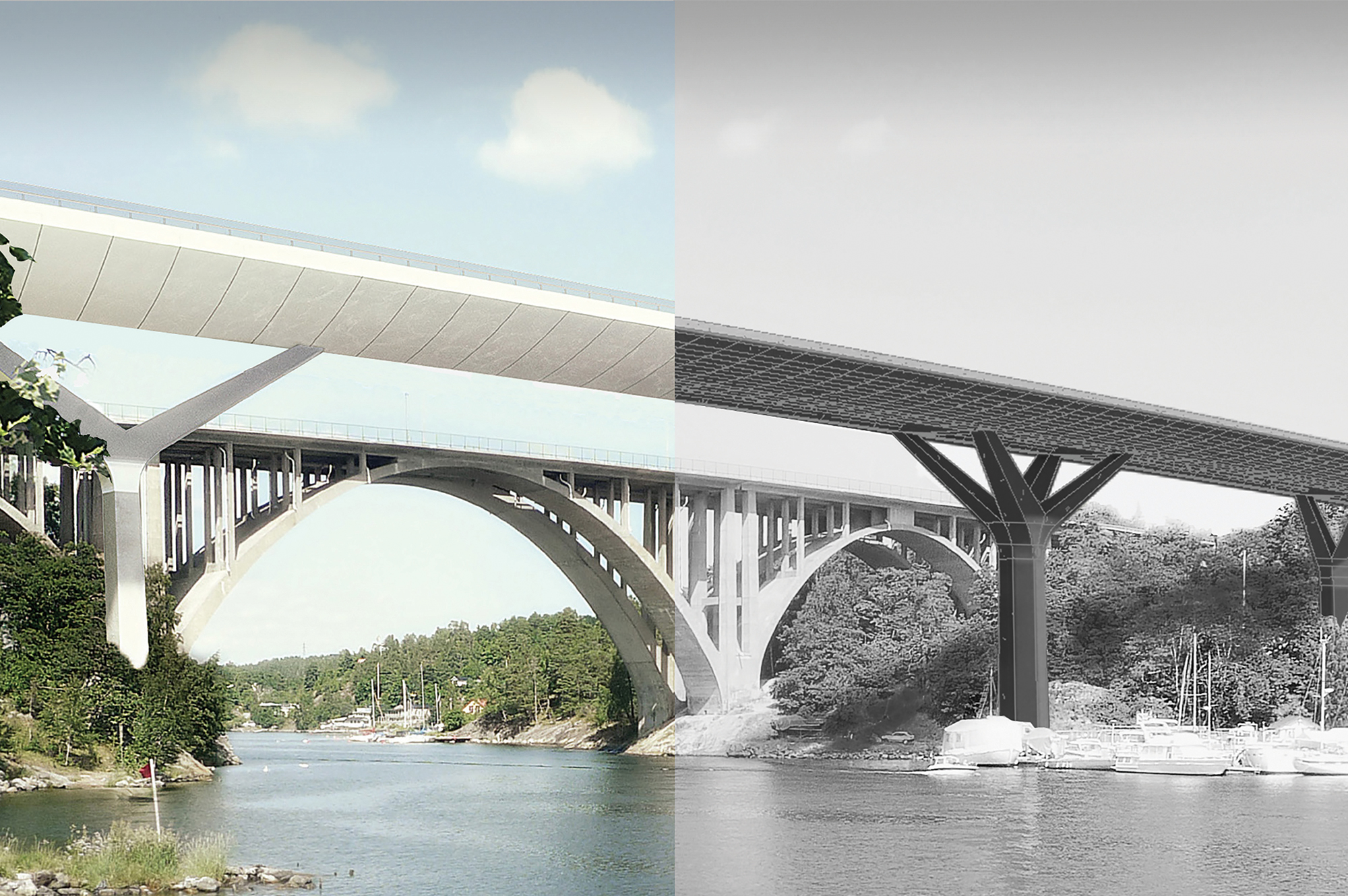 Road 222 & New Skurusunds Bridge
The Project is situated in Sweden to the east of Stockholm in the municipality of Nacka.
The scope of work consists in the construction of the new Skurusunds bridge and the interchanges Skuru and Björknäs's traffic modification, one on each side of the bridge, including the approach ramps and pedestrian & cycle underpasses. The new bridge will be part of the road 222 Värmdöleden with a length of 317 m and width 31 m a single span of 99 m over the strait with side spans, 2 on each side.
The piers foundations 3 & 4 have to be performed with drilled piles length at least 15 m by ground level.