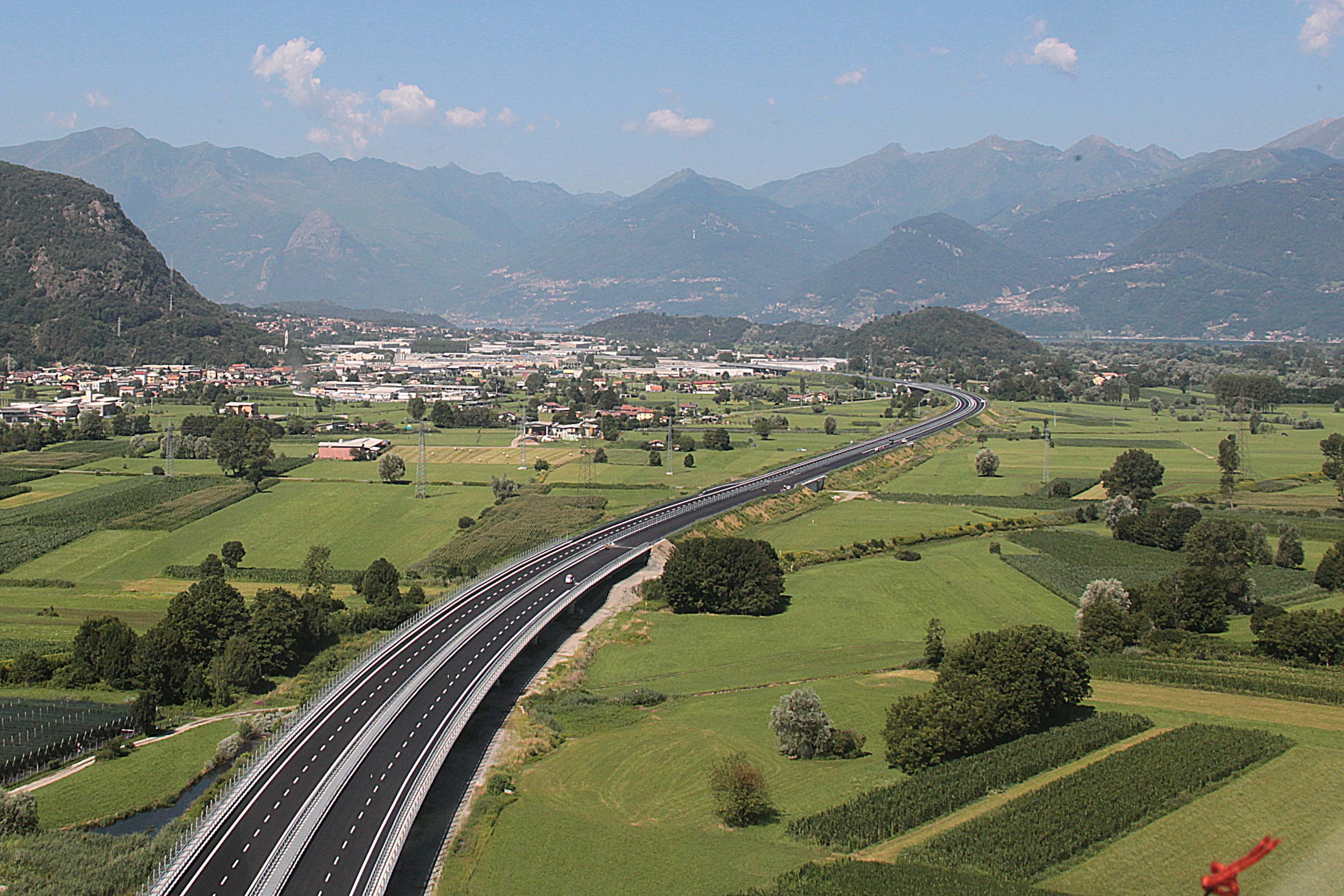 SS 38 Morbegno Variant
With a total length of 19.3 km, Lot 1 stretches between the Fuentes interchange and the Tartano-Cosio interchange, with a link to the SS 38 at km 9+301.77.
The "B" category typical transversal section of Extract 1, Link A, from the Fuentes Interchange to the Cosio Interchange is characterised by the following minimum dimensions: 2 carriageways with two 3.75 m wide lanes, a 0.50 m left shoulder and 1.75 right shoulder and a 2.50 m central traffic island.
The design involved the following modifications to the road section: widening of the central traffic island (0.50 m) and of the left shoulder (0.50 m) due respectively to the necessity to guarantee available space for the deformation of the central guardrail and facilitate water runoff and improve visibility in curves.
The primary civil engineering works included the Fuentes Viaduct (total length of 400 m), the Borgofrancone Viaduct (106 m) and the Valtellina Viaduct (3,850 m).
Client
Eng. CLAUDIO SALINI Grandi Lavori S.p.A.
Partner
Temporary Association of Companies with IGEAM S.r.l. e G.P. INGEGNERIA S.r.l.