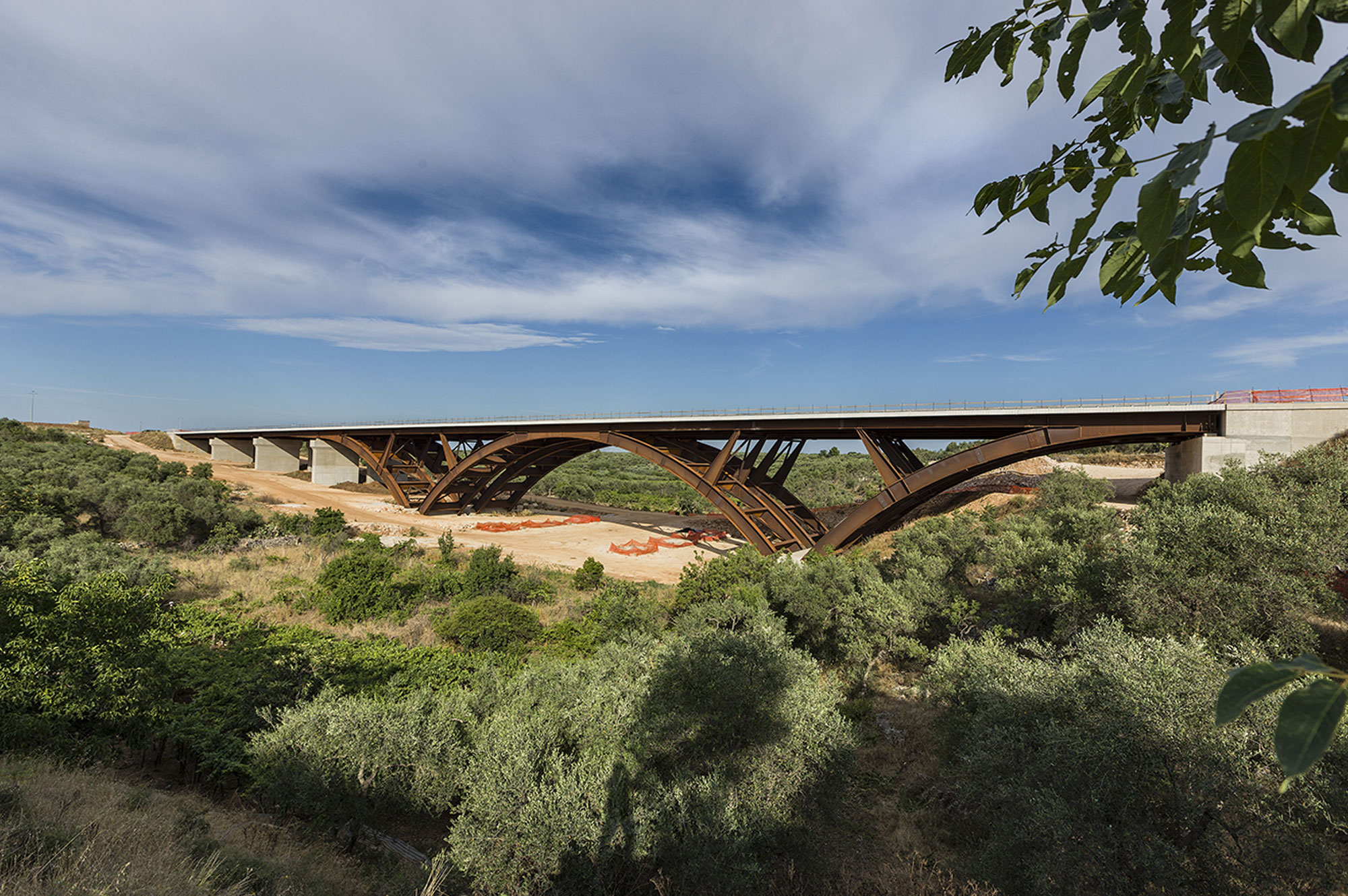 S.S. 96 "Barese" – (Gravina – Bari)
The project is part of the strategic corridors which connect Lucania with Puglia region, also in view of the forthcoming proclamation in 2019 of Matera, European Capital of Culture.
With the upgrading to section B the 40 km between Modugno and Altamura will be completed: Two carriageways with double lane and divider for a total width of 19 meters platform. In particular, the viaduct is part of the modernization works of the section from Toritto to Modugno with a total length of about 9.0 km, from 105+705 to 114 + 385. The Viaduct, with a mixed concrete steel structure is built to overcome a narrow valley with a total length of 240 m and the axis of the bridge has a curved profile with a 2600 meters constant radius.