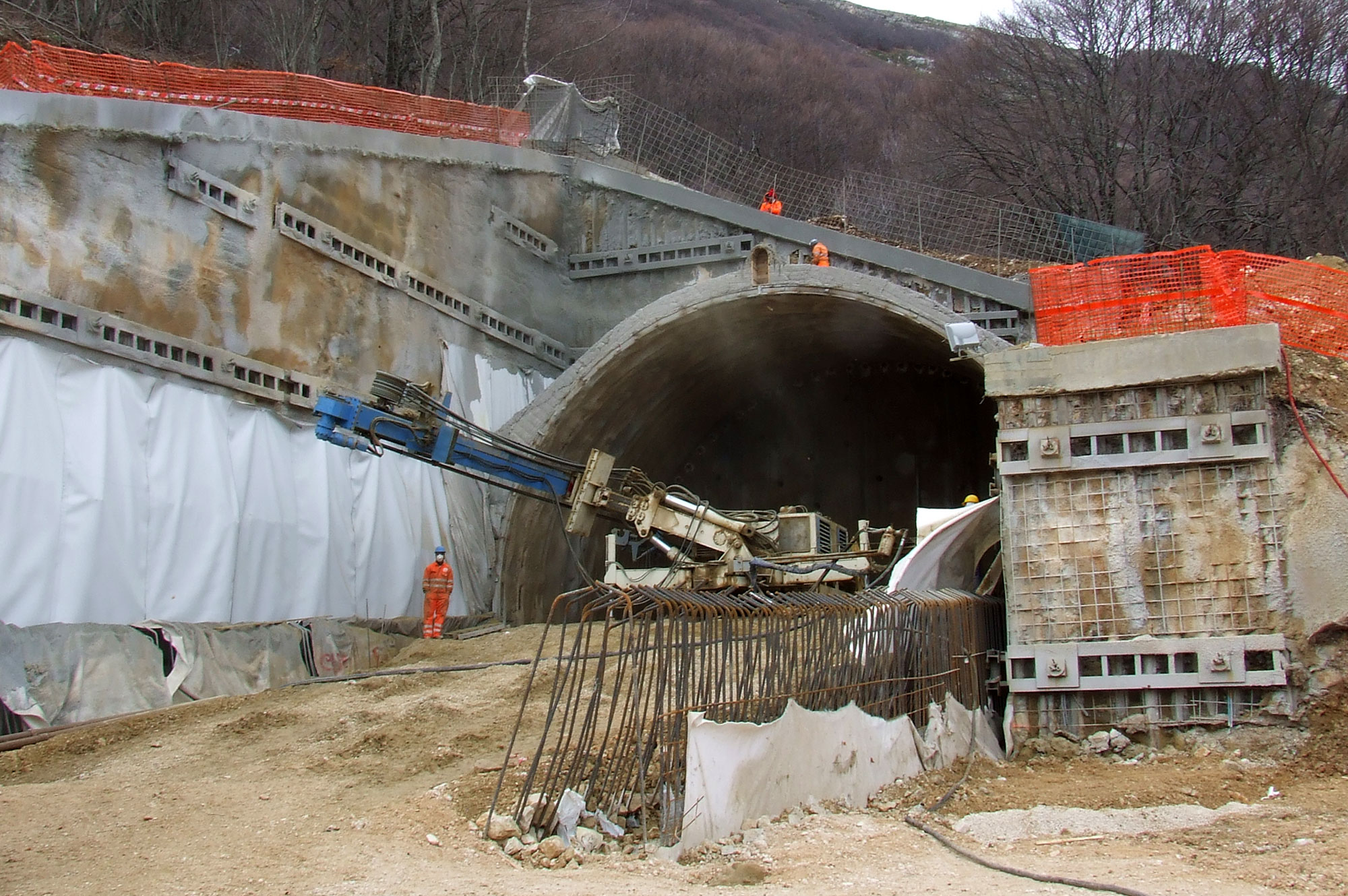 Serralunga driven tunnel
3TI was involved in the construction design of the Serralunga natural tunnel as part of the construction works for the road connection between the Campo Felice plain and the Delle Rocche plateau in the town of Rocca di Cambio (L'Aquila province).
The entire route covers a total of 2467.46 metres, with a difference in level of 135 metres. The design tunnel is 1299 metres long, of which 48 metres are in cut-and-cover tunnel, and, in particular, 25 metres constitute the Rocche-side cut-and-cover tunnel and 23 metres that on the Campo Felice side. It is a single-barrel tunnel, with shoulders and carriageways having dimensions equal to those of the highway.
The inner radius of the tunnel top is 5.50 m. Three rest stops, each 45 metres long, are planned along the tunnel route. The planned driving method will be the "traditional", using explosives and mechanical means.