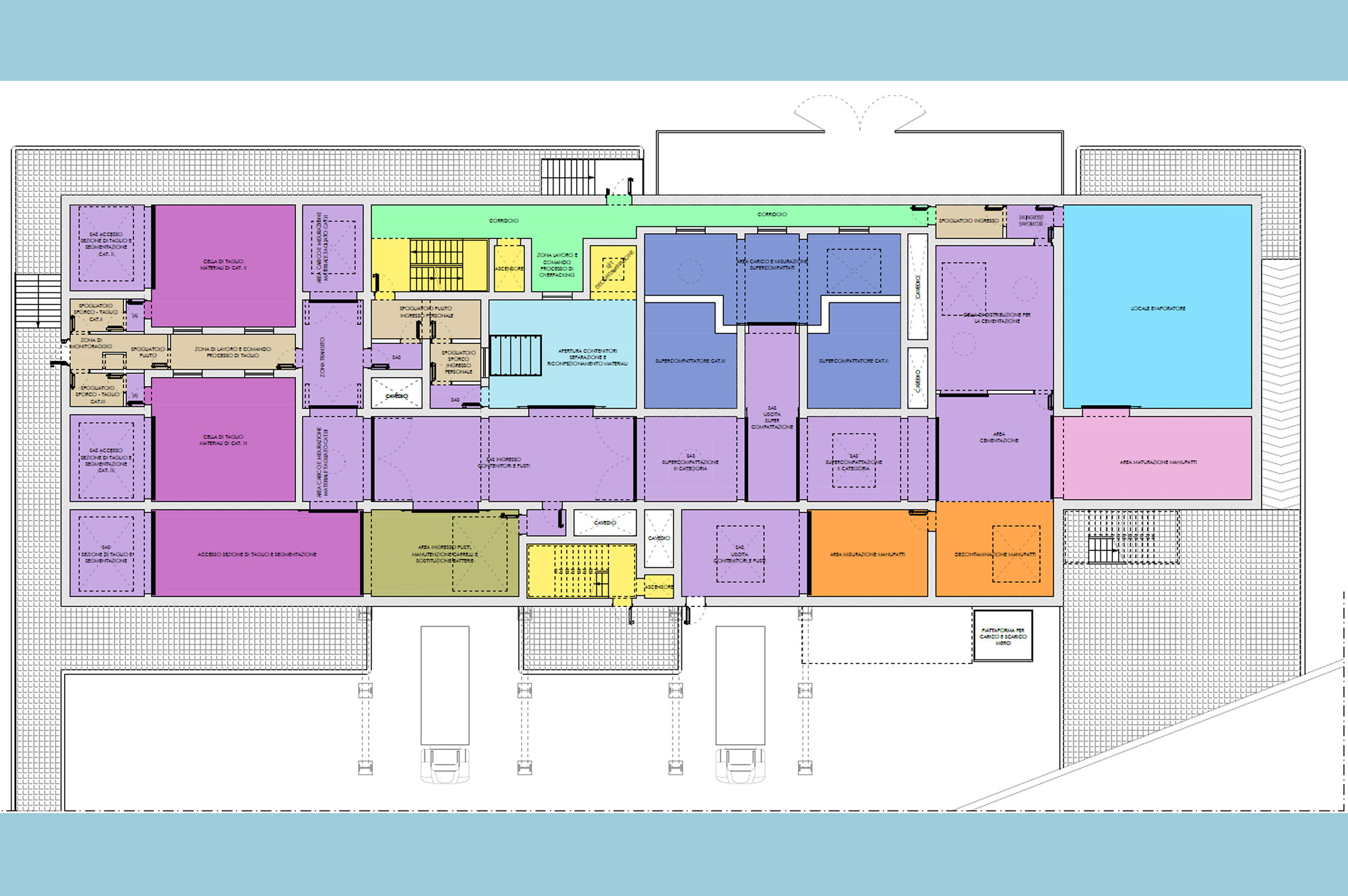 Waste management facilities Eurex Nuclear Plant
The Waste Management Facility (WMF) of the EUREX plant, is part of the new systems and infrastructures for the safety and reclamation of the contaminated site in Saluggia. The project includes a new building where will be carried out the waste treatment operations already existing the EUREX facility, the waste treatment produced during the decommissioning and operation of the plant and the the waste treatment of materials resulting from its dismantling. A rectangular three floors building, two ground floor and one basement, will be built on the site of Saluggia, in a flat area located south of the building 100.
Waste management and packaging operations will be carried out in WMF to realise qualified products in strict compliance with the laws in force, which could be stored in temporary storage sites and then in the National Depot, without further processing.