Corporate, October 17, 2022
SDGs Agenda 2030 – Gender Equality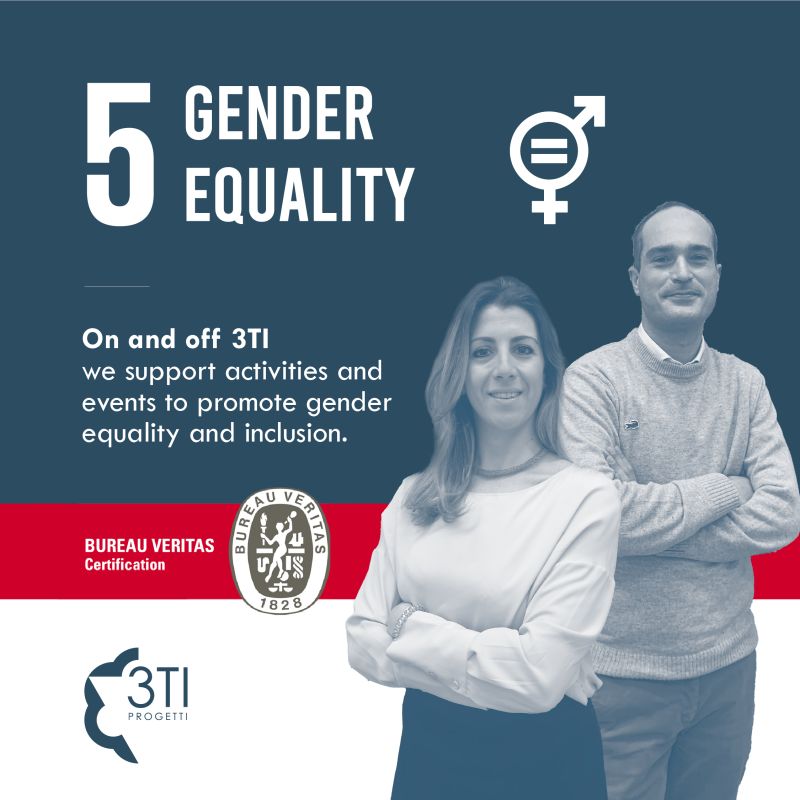 The fifth goal of the 2030 United Nations agenda is "Gender equality".

In August 2022 3TI obtained the Bureau Veritas Group Certification for gender equality although, since its foundation, has assessed and enhanced competences and skills of its team trying to avoid prejudices and stereotypes, thinking in a meritocratic perspective.

We guarantee equal access to positions of responsibility with the aim of eliminating the gender representation gap.