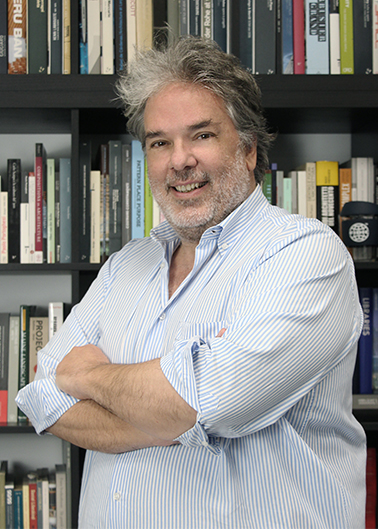 Alfredo Ingletti
Founding Partner
Chairman & Senior Technical Director
Alfredo is co-founder, Chairman and Senior Technical Director of 3TI PROGETTI since 1997. He has always held a key leadership role in the Company, developing his strategy, thinking and progress.

He is a civil engineer with over 30 years of experience in architectural-infrastructural design and project management.

Together with Giovanni Maria Cepparotti and Stefano Luca Possati he has shaped and built the company into one of the largest independent Italian firms, wholly owned by its employees, and has also been instrumental in encouraging the Company to work internationally.

He is visible in the Industry and leads the company from the front, looking after his employees, and has been awarded "CEO of the year Medium Firm" by ACE (the leading Association for Consultancy and Engineering) at the 2017 European CEO Awards. From 2013 he is a member of the Board of OICE, the Italian association of Engineering companies, and at the moment he serves as Vice-President.

In 2022 Alfredo was elected as a member of the Board of FIDIC, the International Federation of Consulting Engineers.

Alfredo personally devotes his time to the promotion and organization of training activities, as guest or speaker at meetings involving the main professional Institution of Engineers and Architects.