News, June 24, 2020
University Campus expansions "Polo dei Rizzi" | Works restart after Covid-19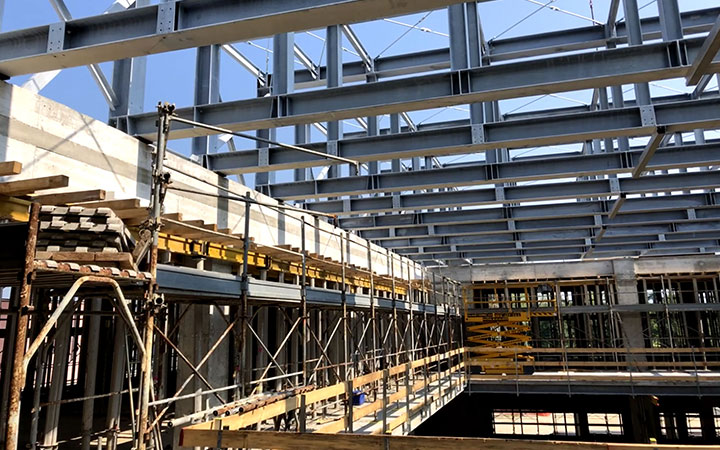 The New Library for the "Rizzi University Campus in Udine" restarts its activities after the stop due to Covid 19 lockdown.
Construction site is resumed with the update of the employees' health and safety documentation against the risk of coronavirus infection. The works started again from the roofing sheds, external parking B and connection to medium voltage-cab line.
The ongoing construction site of the multi-purpose library responds to the need to extend the University Campus through a new Cultural Centre. All spaces, modern and technologically advanced, have been designed as interdisciplinary and flexible workplaces.
3TI Progetti for Design, Works Supervision and Health and Safety Management during Construction.
Stay tuned!