News, July 7, 2020
"Vela Verde" down! | Works restart after Covid-19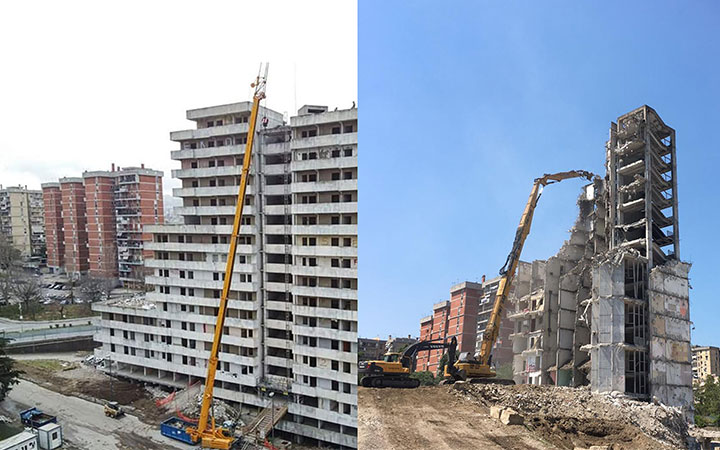 "Vela Verde" demolition is almost complete after the stop due to Covid – 19 Lockdown.
A crane has gradually dismantled the massive building and works are on the way to be concluded: one last piece is still standing and will fall in a week.
3TI Progetti and Servizi Integrati provided the detailed design in 2017 and is in charge of health & safety management and works supervision.
The project includes upgrading of the building called "Vela B", to be used for temporary housing, and urban design with sports facilities and green pedestrian areas.
https://napoli.repubblica.it/cronaca/2022/08/08/news/scampia_la_vela_verde_non_c_e_piu_demolito_il_simbolo_di_gomorra-260674687/